Elementor not Working : Issue resolved
Are you a Web Designer, working on a wordpress website, then you might be familiar with Elementor. It's the Most popular, Easy to use Drag n Drop Page builder for wordpress. While working with elementor, you go through many problems like elementor not working. In this article, we'll be talking about some of the major issues that occur while working with elementor.
#1. Preview could not be loaded
Change Page Template to Elementor full width
Go to Pages > All Pages. Click on the Page in which you're having problem.
In the right sidebar find Page Attributes Dropdown, make sure it is set to Elementor Full Width.
Some wordpress themes have page layout options somewhere else also . Make sure that layout is set to full width with no sidebar. If you need sidebar, you can add through elementor also.
Enable Safe Mode
#2 Updating Failed
When you make some changes and click update, the page doesn't update. It shows some error instead e.g. Server Error. This is due to the server misconfiguration or Low Memory Limit in php.
To Solve this problem, you need to contact your server admin where your website is hosted. Make sure your website is running on the latest version of PHP. Secondly, you need to increase the memory limit in wp_config.php file.
But How would you do that ?
Just above the line
/* That's all, stop editing! Happy blogging. */
Edit the wp_config.php file in your website root folder, add the following code :
define( 'WP_MEMORY_LIMIT', '256M');
#3 Update Button not showing in Elementor
As you see here, the Green Update button in Bottom is not visible here. So we can't update that page and changes that you made will be unsaved. This issue is quiet simpler. Just make sure that you haven't any browser extensions enabled like Mozbar, SEO Quake etc. If so, disable them and your button will be back.
If the Problem still exists, these points may help you
Make sure you are using the most updated versions of Elementor, WordPress & your theme.
Deactivate all your plugins besides Elementor (and Elementor Pro). If this solves the problem, gradually activate your plugins one by one, until you spot the problematic plugin.
If you have a caching plugin, make sure you deactivate it, or even better – purge the cache.
Change your WordPress theme to WordPress TwentySixteen (or other default WordPress theme).
Visit https://docs.elementor.com/article/189-having-problems-using-elementor-start-here for further help.
Did we Missed Something ?
We tried our best efforts to provide you the solutions of major problems with elementor. But still if we missed something or you're facing a different issue, Let Us Know in the comment section below
How to post on Instagram using chrome on PC
← Previous Article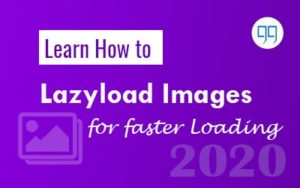 Next Article →