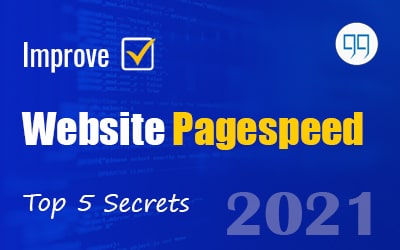 Pagespeed is considered as one of the key ranking factors in 2019. Follow these tips to improve your pagespeed score and boost your website rankings.
Table of Contents
What is pagespeed ?
Why pagespeed ?
Server side factors.of pagespeed
On page factors of pagespeed
What is pagespeed ?
Pagespeed insights is a free tool from Google to measure the performance of any webpage.
Why pagespeed ?
Server Side factors
Reduce Server Response Time
Enable caching
Enable Gzip Compression
On page optimizations
Serve images in next gen format
Defer Off-Screen images : Lazy load images when they enter the viewport. You can
Proritize visible content : Order of Css and Scripts is also important factor. Make sure that Css and Js that is required for the above the fold content should come first in code.
Eliminate render blocking resources : Some Css and Js files block the rendering process of webpage.