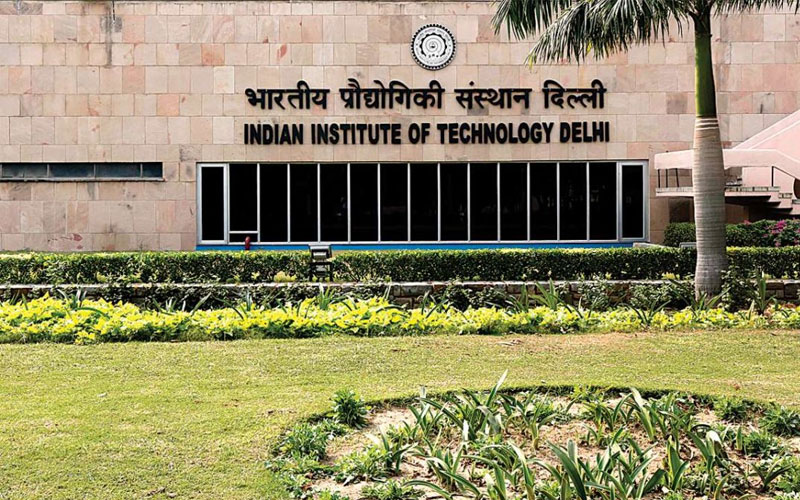 IITs are the most reputed Institutions in India for Higher Education in the Field of Engineering & Technical Education.
It is the dream of every engineering student to get admission in IITs.
But due to limited seats and higher competition, majority of students are unable to get their dream colleges.
Nowadays, Most of IITs have partnered with leading institutions to offer quality education online. In this article, we will be discussing a few similar online courses, where you can enroll and acquire the most demanding skills. So let's jump right into it.
An Introduction to IITs
When it comes to higher education in engineering and technical fields, IIT is the name that comes in everyone's mind.
The Indian Institute of Technology symbolizes quality education in the field of Engineering & Applied Sciences.
IIT Madras Online BSc. in Programming & Data Science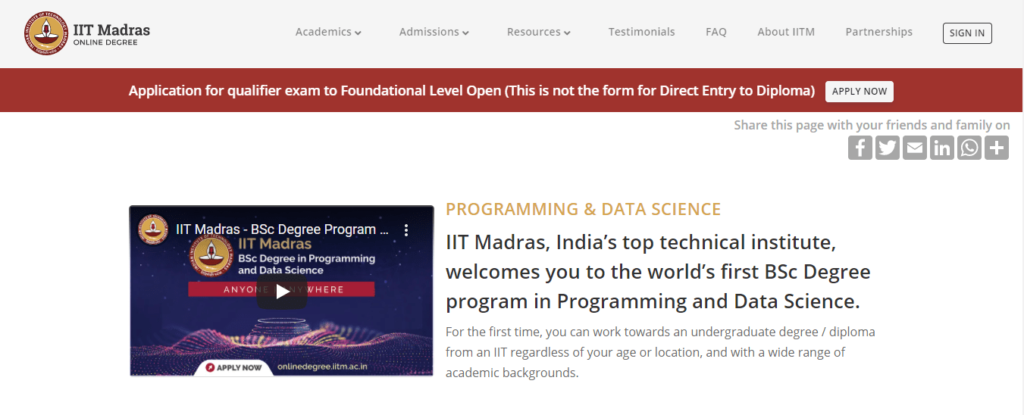 IIT Madras (Chennai) has started an Online BSc. Degree course for students who want to make career in Programming and Information Technology.
First of its kind, as the Institute's website says, this course is designed in a systematic way such that You can have step by step learnings and achievements.
After Applying, there will be 4 weeks of learning content (Videos and Assignments) will be provided. Based on the scores of submitted assignments, one shall be considered qualified for qualifier exam.
After clearing the qualifier exam, you will be enrolled into the course
Registeration Fee – Rs. 3000/-
Duration – 3 Years
Visit IIT Madras Online BSc. Programme for more details.
IIT Free Online Courses for Working Professionals
IIT Roorkee Online Courses –
IIT Roorkee also offers Certificate courses specially designed for working professionals. Having weekend batches also, this program is most suitable for working professionals.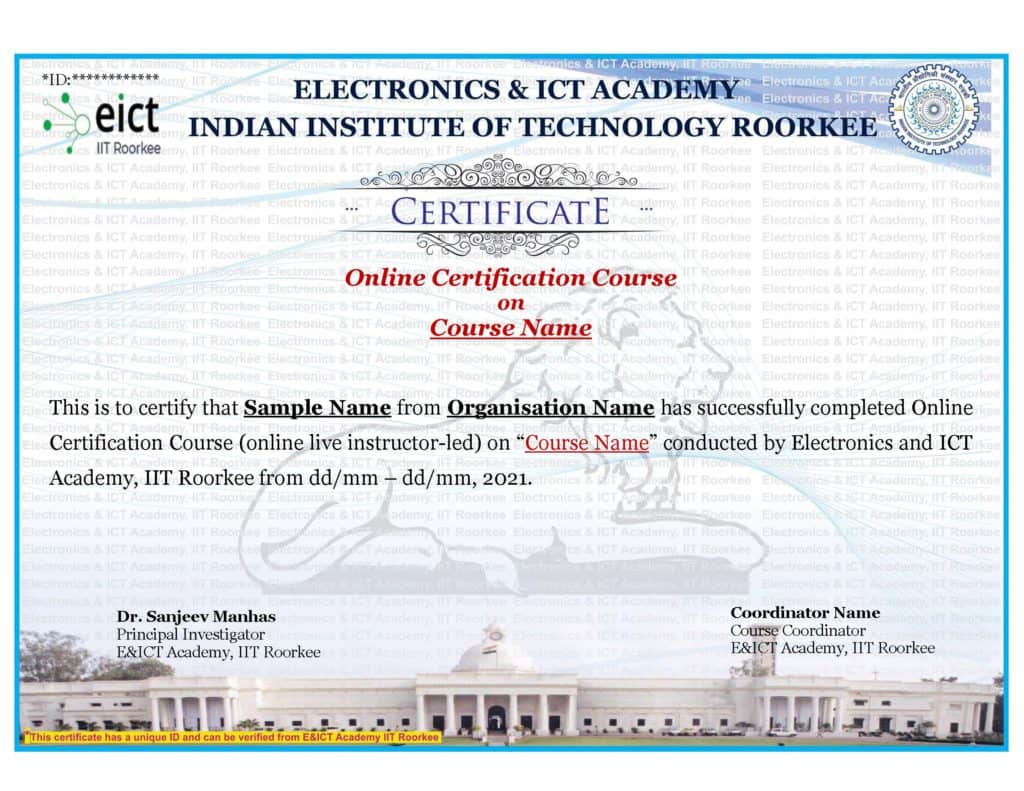 Upcoming Online Courses by IIT Roorkee
Online Certification Course on Applied Data Science with Python
Online Certification Course on Data Science & Machine Learning using Python
Online Certification Course on Deep Learning using Tensor Flow
NPTEL – Job Oriented Online Courses
NPTEL is an IIT initiative to provide quality higher education through online learning. Several IITs and other institutions have come together to promote online education.
Courses available at NPTEL portal –
Chemical Engineering
Aerospace Engineering
Computer Science & Mathematics
Applied Physics etc.
Visit the NPTEL online learning portal to check all available courses.
Why should you Take online courses from IIT
After enrolment, you will be provided with robust video lectures and assignments, based on which you will be graded. After successfull completion of the courses, you will get certificate, which you can mention in your resume to get a high paying Job.