5 Easy Steps to Setup Woocommerce Website
What is Woocommerce?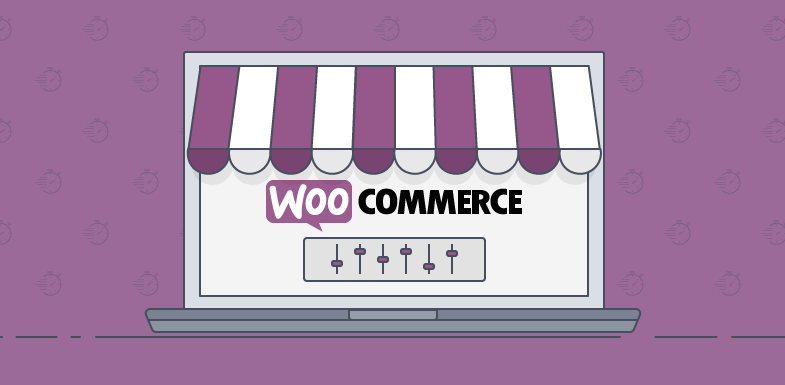 Woocommerce is an easy to use (free) WordPress plugin for making e-commerce websites.
From adding product variants to managing orders, it is super-easy to setup and use.
Before Getting Started, here are Some Interesting Facts about Woocommerce Plugin
Over 3 Million Websites use woocommerce plugin
93.7% of wordpress websites choose woocomerce plugin for e-commerce.
There are over 6000+ wordpress plugins for woocommerce.
How to Setup Woocommerce on WordPress website?
After Installation and Activation, You have to run the setup wizard and follow the steps.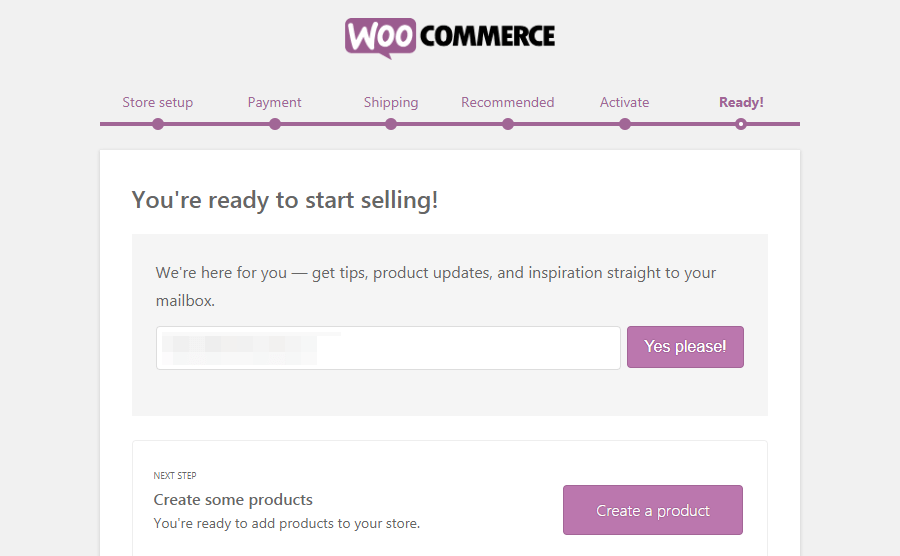 The 5 simple steps to setup woocommerce-
Time needed: 15 minutes.
Step by Step guide to Setup a Woocommerce Store –
Create Required Pages

The very first step is to create the required pages like shop, cart, checkout, etc.

Enter Store Details

Enter the details of your shop, like location and other details.

Submit shipping and Taxation details

Now, Enter the details of your shop, like location and other stuff.

Configure Payment Gateways

It's time to setup payment gateway. Choose a Payment Gateway plugin of your choice that is secure and Supports Maximum payment methods.

Finalize the setup

Finally, you have completed the setup. It's time to take a deep brethe.
Types of Products
In woocommerce, you can have these types of products
Simple Products – The most basic type of product. Simply add the name description and images of the product, and publish it.
Grouped Products – Grouped products are like color variants of the same product, where charges can be different for different products.
External / Affiliate Products – External products means you are showing someone else's products on your website. If someone wants to buy it, they have to visit the seller's website through your affiliate link.
Digital Products – Digital products include sofwares, videos, images etc. In short, anything that can be downloaded.
Some Tips on Making Your Woocommerce website more attractive-
How to add wishlist function in woocommerce?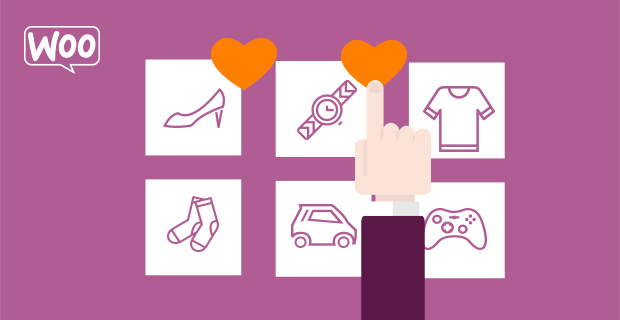 Wishlist is a quiet cool feature to shortlist products without adding them into the cart. You can simply install this plugin called wish list for woocommerce and a heart-shaped icon will appear on the top left of the product image.
How to add quick view popup on products?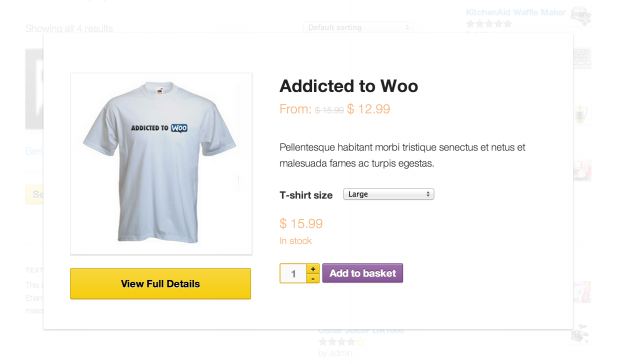 Quick view is also a cool feature that allows users to view the details of any product on the shop page itself. For quick view popup with each product, you need to install another plugin called woocommerce tools.
Besides the quick view, this plugin also offers comparing and wishlist options. You should check them out.
Is there any Alternative to woocommerce?
Woocommerce is no doubt quite an advanced and easy tool for making e-commerce websites. But everything has some limitations and alternatives also. Woocommerce is a wordpress plugin, which means you have to change your platform to try an alternative to woocommerce.
Opencart – Opencart is a PHP based open-source yet powerful e-commerce CMS. It follows the MVC pattern and uses "twig" as a templating engine.
Magento – Magento is another e-commerce CMS owned by Adobe inc. This is also a good platform to make an e-commerce website.
Shopify – It is a self-hosted online store for making a fully functional online store. You can create your own store on shopify.com and sell your products there. This is quite similar to wordpress.com which is also self-hosted.