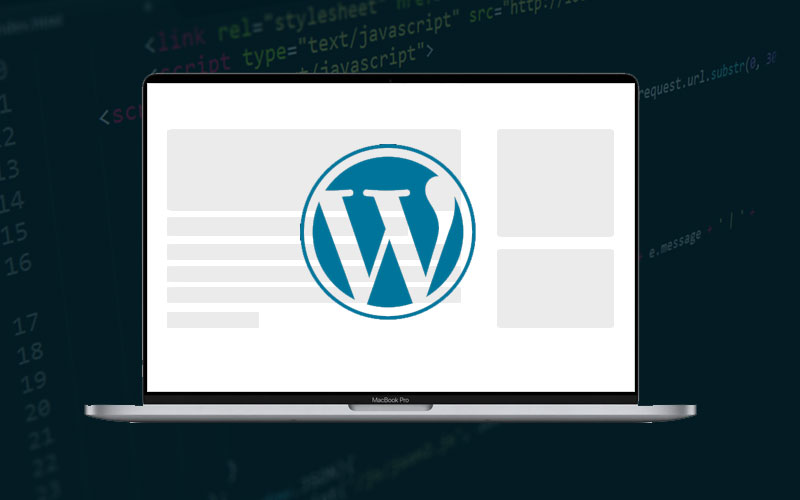 Introduction
Widgets are certain components in WordPress which you can drag and place in any widget sidebar.
Function to Make your Own Widget
Code Example to make a Recent Posts Widget
Different Type of Widgets you can create in WordPress
Recent Posts Widget
Recent Comments Widget
Categories Widget
Gallery Widget
Contact form widget
Newsletter Widget.
Social Links Widget.
Let's Get Started
1. Make Widget Class
class recent_posts_widget extends WP_Widget {

    //widget code here

}
2. Construct Function
//widget constructor function

function __construct() {

    $widget_options = array (
     'classname' => 'class recent_posts_widget',
     'description' => 'Widget to display latest posts.'
    );
   
    parent::__construct( 'my_custom_widget', 'Recent Posts', $widget_options );
   
   }
3. Create the Form
//function to output the widget form

function form( $instance ) {

 $title = ! empty( $instance['title'] ) ? $instance['title'] : '';
 $postcount = ! empty( $instance['postcount'] ) ? $instance['postcount'] : 'Select No. of Posts';
?>

<p>
 <label for="<?php echo $this->get_field_id( 'title'); ?>">Title:</label>
 <input class="widefat" type="text" id="<?php echo $this->get_field_id( 'title' ); ?>" name="<?php echo $this->get_field_name( 'title' ); ?>" value="<?php echo esc_attr( $title ); ?>" /></p>

<p>
 <label for="<?php echo $this->get_field_id( 'postcount'); ?>">Select No. of Posts</label>
 <input class="widefat" type="number" id="<?php echo $this->get_field_id( 'postcount' ); ?>" name="<?php echo $this->get_field_name( 'postcount' ); ?>" value="<?php echo esc_attr( $postcount ); ?>" /></p>


<?php }

4. Save the Widget
//function to define the data saved by the widget

 function update( $new_instance, $old_instance ) {
    $instance = $old_instance;
    $instance['title'] = strip_tags( $new_instance['title'] );
    $instance['postcount'] = strip_tags( $new_instance['postcount'] );
    return $instance;          
   
   }
5. Show the widget

//function to display the widget in the site

 function widget( $args, $instance ) {
    //define variables
    $title = apply_filters( 'widget_title', $instance['title'] );
    $postcount = $instance['postcount'];
   
    //output code
    echo $args['before_widget']; ?>
    
    <div class="widget-area">
    <?php   if ( ! empty( $title ) ) {
        echo $args['before_title'] . $title . $args['after_title'];
        };

   
    //widget output starts
   
   $query_args = array(
                    'post_type' => 'post',
                    'status' => 'publish',
                    'posts_per_page' => $postcount
                );
                // the query
                $the_query = new WP_Query( $query_args ); 
                
                    if ( $the_query->have_posts() ) : 
                     while ( $the_query->have_posts() ) : $the_query->the_post(); ?>

                        <p ><a href="" class="text-dark"><?php the_title(); ?></a></p>
   
                <?php endwhile;endif; ?>
                
            </div>
            
            <?php

    //widget output ends

    echo $args['after_widget'];
   
   }
Complete Code to Make a Recent Posts Widget in WordPress

Paste this code into your theme's functions.php file
Register a Sidebar to Place Your widget
Paste this code into your theme's functions.php file
You May Also Like –